Hi there!  It's me Marisa Moon with an update on my recipes, blogging, and my real food lifestyle.  So much is happening this Spring and Summer!  
Thanks for holding out for more recipes.  I would love to be one of those food bloggers that hits you up with a new recipe each week, but right now I decided to spend more of my time learning how to reach people with my "Real Food" message!  You can still expect recipes often enough, don't worry.  As for where I'm spending my time lately, I've joined forces with other Primal & Paleo companies, and I am a recipe developer on a few platforms too.  Let me tell you a little about each project…
Next week is Paleo f(x) in Austin, Texas!  This is my second year in a row as a volunteer, and after a successful year working beside the RealFIT Score team in 2015, I was hired back to help them grow and continue to see through their vision for the new Paleo f(x) Fitscore!
The Paleo f(x) Fitscore is a comprehensive measure of raw fitness and athletic potential and is not specific to any sport. The assessment includes nine separate tests, rating competitors across six categories, leading to an overall score from 0-100. 
As if that's not enough to be excited about, My Longevity Kitchen is up for 2015's Best New Blog award from Paleo Magazine!  Paleo f(x) is hosting their first Awards ceremony on Saturday, May 28, and I'm excited to attend!  Wish me luck 😉
Since Paleo f(x) 2015, I have been interested in getting my Primal Blueprint Expert Certification.  I'm fascinated and motivated by the well-rounded curriculum and point of view of primal mastermind Mark Sisson.  So I finally took the leap and enrolled a few weeks ago!  I passed the first module on an introduction to epigenetics and its relation to primal living.  I'm hoping to get my certification completed by the end of Summer.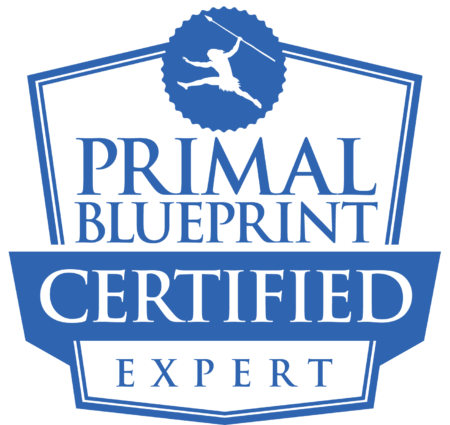 I have been focusing most of my recipe-developing time and effort on the My6Method diet program.  I teamed up with M6M to produce exclusive recipes and an e-cookbook to motivate participants to switch to a real food lifestyle.  M6M and My Longevity Kitchen are a great match because we both believe gluten and conventional dairy can be the cause of many health related issues, and processed sugars should be avoided for a healthy lifestyle.  During the 6-week fitness and diet overhaul, M6M clients submit biweekly food logs to the extraordinary trainer, Adrienne Hanover, they also share tips and experiences in the M6M community group.  After introducing the My Longevity Kitchen perspective, and providing them with recipes, it seems they were left wanting even more!  So I began hosting live presentations, slideshows, and workshops in order to help them dive deeper into a Real Food Lifestyle.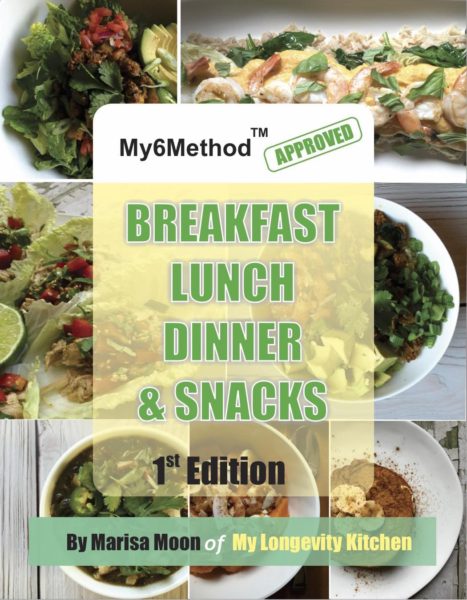 I truly love sharing these live presentations.  I realized how much I have to share, and how many people seek the truth about our American food system.  So now I offer live nutritional lifestyle workshops in Chicago, open to the public.  The topics cover everything from making this a lifestyle, conventional meat and dairy, insulin & carbs, food intolerances, the saturated fat myth, traditional superfoods, and much much more!  After recognizing how difficult it is to get people to commit to a certain date, place, and time — because we're all so busy!– I decided to try and get this material online.  I will be offering an e-course, or a package, or membership, or whatever makes it the best experience and value for you!  I am also toying with the idea of doing "Real Food Lifestyle House Parties"!  Okay, so it won't exactly be a party…but I know that many attendees wish they could include family members or invite other friends to join them for a workshop; I figured if I do the presentation at their homes, then everyone can be with people they know and care about.  I will display my standard "Keynote" slideshow presentation on a TV in the home using a
hdmi cable
, which I learnt about online before purchasing one.  Please reach out to me at
[email protected]
if you have any questions about this service.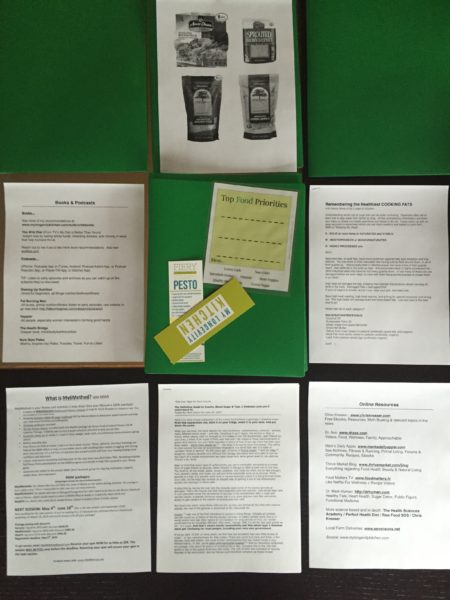 Speaking of parties, the creators behind
Mamby Music Festival
are taking this Summer's event to a whole new level.  With some west coast inspiration, and a hungry desire for growth and transformation, Mamby is implenenting a "wellness stage" where festival goers can learn meditation, yoga, even healing practices and nutrition.  I am honored that they approached me to do a live presentation this year and, if all goes well with the planning, it just might happen!  Stay tuned…
Another portion of my heart and creativity goes to HI-VIBE, an innovative, organic, superfood juicer in the River North neighborhood of Chicago.  I have been the recipe developer, and paleo nutrition consultant for HI-VIBE since its inception in 2014.  We are best known for our undeniably organic juice, innovative bulletproof tonic bar, progressive and customized cleanses, and decadent paleo vegan truffles.  We have big ideas for the food menu and hope to roll out some new items very soon…are you Paleo?  Vegan?  Keto?  Primal?  We got you covered.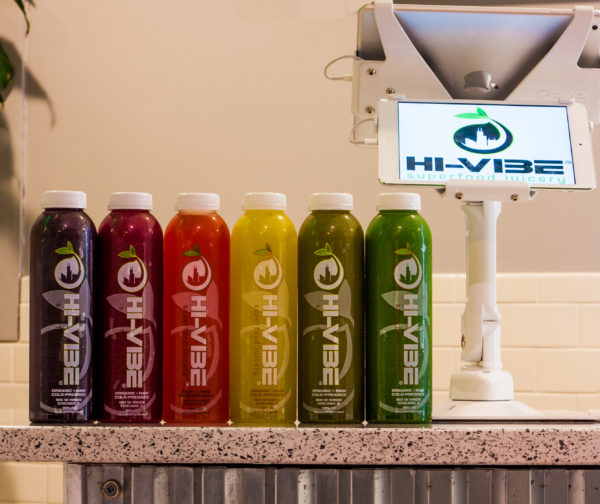 I recently launched a free club called "Farmers Market Meetup Chicago".  We visit a new farmers market each month, in Chicago or the suburbs, and have a quick jam sesh before we shop.  I teamed up with Yolie Yoga so we could have a relaxing stretch routine before and after we chat about top nutrition trends and try-this-at-home tips.  Join our Facebook group if you live in the area and would like to come visit markets with us!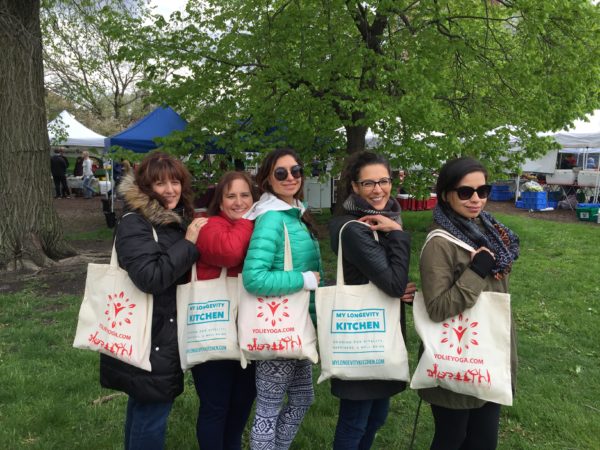 Some other forces I've joined up with are the incredible
Dr. Joseph Mercola
,
Jackson's Honest Coconut Oil Chips
, &
Cappello's
Gluten-Free Grain-Free Foods.  I am a brand ambassador for Jackson's Honest and Cappello's because both companies make it possible to have the comfort foods we love, but made with smart, wholesome ingredients that our bodies use most efficiently.  And I love sharing my recipes at
Mercola.com
, where you can find my
Six-Spice Butternut Squash
,
Grass-Fed Pot Roast
, and
Ciambotta Italian Stew
.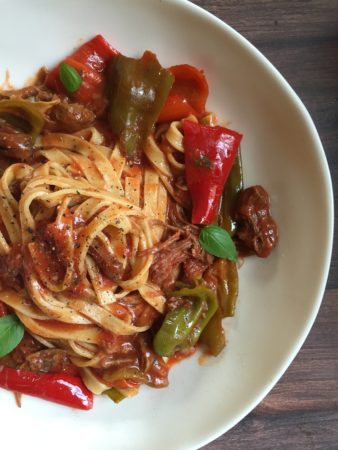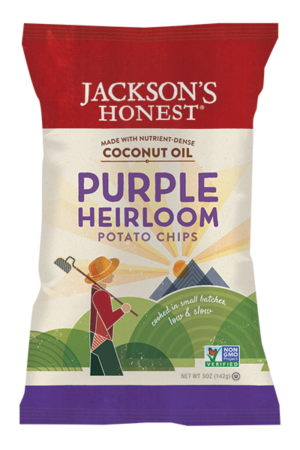 I hope you've enjoyed this chapter of "What's New Marisa?"  Hang tight for more recipes as I continue to share the experience with whomever is willing to listen.  
If you are interested in partnering on certain projects or services, please fill out the contact form below.  You may also email me at [email protected].