2020 Fasting for Freedom Summit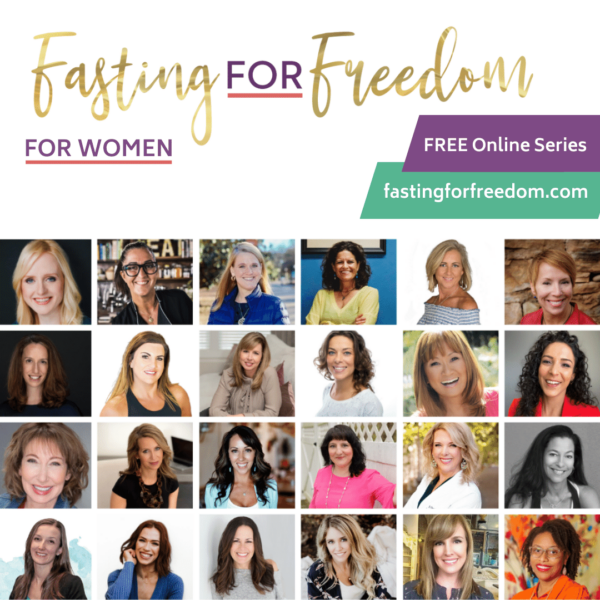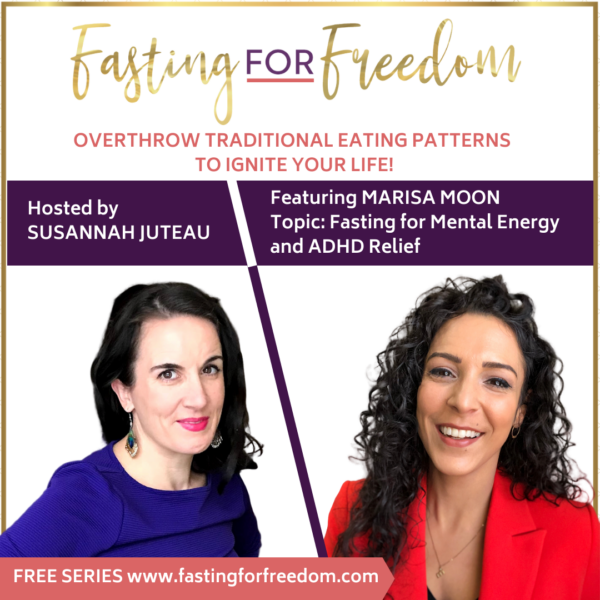 Previous Workshops…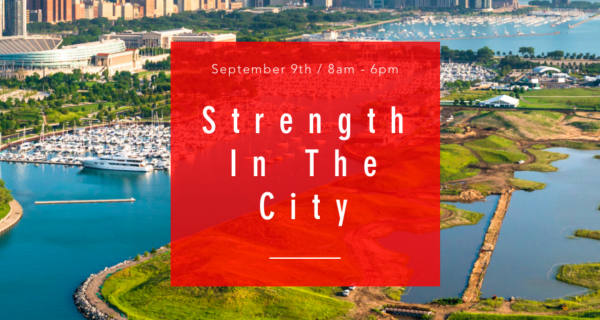 Join me, Marisa Moon, Primal Health Coach, as I present my new wellness workshop titled: 4 Transitions You Must Make to Finally End Dieting for Good.
Let's Get Clear on How to Make Lasting Change!
I'll be there with dozens of Chicago's health professionals at the Strength in the City wellness experience, as we move, inspire and live awesome all day long!
Your $39 Ticket includes access to all classes, experiences, and workshops from 8am-6pm on Sunday, September 9, 2018
Learn More About my Workshop Here: https://www.marisamoon.com/strength-in-the-city
About Strength in the City:
Strength in the City is a fitness & wellness experience designed to test people of all ages and fitness levels. You'll learn how to create nutritious meals from the most knowledgeable health experts, and you'll get the chance to workout with some of our favorite gyms across the Chicagoland are.
Classes are all included in your ticket price, and you can experience everything from yoga and meditation to HIIT classes and Cardio Dance!
Do not miss out on an opportunity to be a part of something great. Surround yourself with other amazing health driven individuals and share an experience that can change your life.
Full Schedule: https://www.strengthinthecity.com
Marisa will be presenting in the food tent at 1:00pm. Join us!
---
Professional Inquiries: Email [email protected] or download my Speaker Sheet Here.
---
Mamby On the Beach June 23-34, 2018
This Intermittent Fasting workshop generated a big response, requesting that I offer it again online. If you're interested in viewing the online webinar be sure you're a subscriber! The tentative dates are July 9 or 10 at 8pm. Email [email protected] with questions.
Click here to learn more about the above workshop topic

Learn how to introduce this doable, natural eating pattern which helps to slow your biological clock and fight disease.

The concept of intermittent fasting is trending quickly in all fields of health & wellness, and Primal Health Coach Marisa Moon is here to walk you through the concept step-by-step.

We've been trained to believe that a healthy eating strategy is one which includes 3 meals and day, snacks in between, and regimented meal times. However, if we turn back the clock we can see that, historically, humans cycled between times of feast and food deprivation. Once you couple this wisdom with the fact that digestion is a huge burden on the body— requiring up to 80% of our energy to accomplish—you can begin to imagine how important it is to give your digestive system a break. And in turn, we will achieve greater health and immunity.
Click here to learn more about the above workshop

Health Coach Marisa Moon explains the power of a plant-based diet and demonstrates how to create the best salads you've ever made.

Salads can be super lame, but they can also be crazy good. Marisa walks you through the undeniable benefits of a vegetable-based diet—for meat-eaters and vegans alike—which leads to a crash course in salad making mastery. Marisa is a recipe developer and self-proclaimed salad fanatic who's eager to share her simple & essential techniques with you today.
Dates preceding February 2018…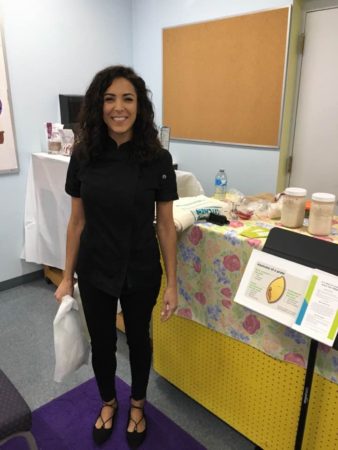 Teaching a workshop at Super Soul Sunday for Fabulous Over 50 Magazine, Indiana. This workshop was about sprouting and fermenting seeds, and including an almond milk demo.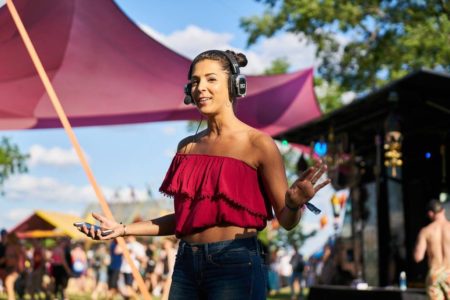 Click here to view posts from June, 2017

This year at Mamby on the Beach, I will be presenting again with some thought-provoking concepts on wellness and nutrition during these live wellness workshops on Saturday, June 24th and Saturday, June 25.

Times are changing, and music lovers are uniting to share more than music. They are searching for inspiration, enlightenment, and connection. My friends over at Mamby on the Beach, a lakeside music festival in Chicago, are broadening the possibilities for festival goers by introducing the wellness stage. Here, attendees will find experiences ranging from Silent Yoga to my Primal Living & Nutrition Workshops. I am honored to be a part of such a movement, and working hard to create content that inspires and brings meaning to those who attend.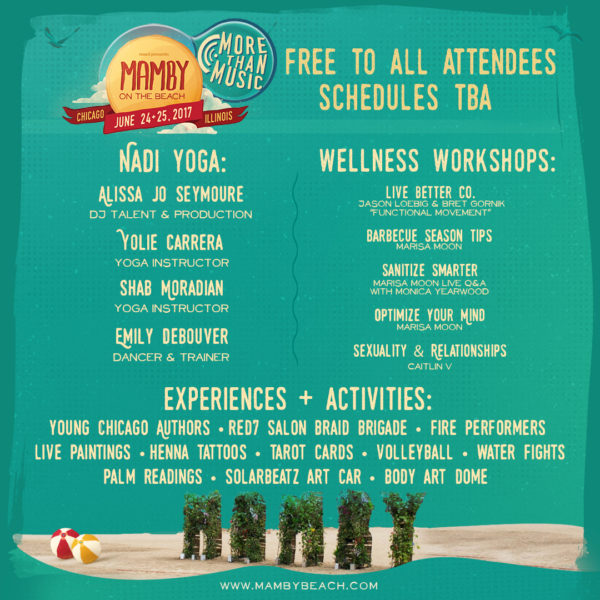 Here are some descriptions of the workshops we put together:

Mastering Everyday Movement & Finding Time for Play: Functional Movement that Encourage Longevity & Lifelong Mobility

The basic movements, ranges of motion, and weight-bearing actions our ancestors have been doing for thousands of years can still impact our health today. That's why this year, Nike trainers and founders of Live Better Co. Jason Loebig & Bret Gornik will be walking Mamby attendees through a complete series of "functional movement" that aims to promote lifelong mobility. The workshop will focus on grounding, walking, hiking, pushups, pull-ups, squatting, carrying weight in unevenly distributed ways, and challenging yourself to always try something new. With the support and guidance of professionally certified trainers, attendees will be able to educate and refresh themselves using the hidden fitness techniques of the past.

Barbecue Season Tips: Strategies to Defend Your Health When Charring, Smoking, and Grilling Foods

With barbecue season right around the corner, Mamby is thrilled to host an exclusive wellness workshop that teaches useful techniques to defend your health while enjoying your favorite charred, smoked, or grilled foods. There's a lot we can do to make grilled food and meats healthier—according to certified Primal Health Coach Marisa Moon—which doesn't include giving them up. During this interactive course at the festival, attendees will be informed about the toxins caused by smoking and grilling meats, and the proper ways to protect ourselves from the harmful effects. From the use of marinades and low & slow methods, to a roundup of useful herbs, grill accessories and cooking oils; the Barbecue Tips workshop is the perfect way to prepare for the grilling season ahead. For an added treat, fans can look forward to a live Chimichurri sauce cooking demo and tasting!

Sanitize Smarter: Using Essential Oils & Intentionally Getting Dirty

What better way to celebrate this sun-soaked music festival weekend than to honor the intelligent systems provided to us by nature—in our bodies and on this Earth. During the Sanitize Smarter workshop, Mamby goers will be able to learn about the body's natural, germ-fighting resistance and some of the history behind our modern "sanitized nation". Certified Health Coach Marisa Moon will walk attendees through the milestones that have led to a society obsessed with sanitation and prove why the human body still wants to get dirty. Fans will learn about the important microbes on our skin and in our guts, protecting us against illness. Incredibly, our immune system has the ability to defend us with the help of plants and essential oils. Follow along the live Q&A as Marisa interviews Herbalist Monica Yearwood. Get answers to all of your pressing questions about using essential oils effectively and sanitizing smarter in the modern world. Finally we'll wrap things up with aromatherapy samples and a DIY hand sanitizer demonstration.

Are you interested in these topics? With enough buzz I may try to make these workshops available for download in the future. Comment below and let me know.

I'm pumped to announce that our stage is connected to the SOLARBEATZ music truck!

This mobile soundstage/performance venue is a unique, thought provoking, inspirational and educational catalyst used at festivals, community events, private parties and schools to promote environmental sustainability. A modified delivery truck equipped with advanced solar, sound and lighting technology, this "mobile spectacle" stimulates audiences and demonstrates the possibilities of clean energy by fueling an array of electronics to create an outrageous audio visual experience all powered by the sun.

SOLARBEATZ immediately converts the Sun's powerful rays into an Earth friendly party or stores the clean renewable energy in a battery bank for use after dark.

Audio at the SOLARBEATZ and Wellness Workshops Stage will be delivered by "Sound Off"; a Bluetooth headphone experience. These wireless headsets let each attendee control their own volume and tune in speakers and music synergistically.

This comes in handy for Mamby because the music is pumping from stage to stage! This "Sound Off" experience was a hit with yoga last year at Mamby, so yoga is back and here to stay!
---
Online workshop for battling food sensitvities or dietary restrictions during the holiday season: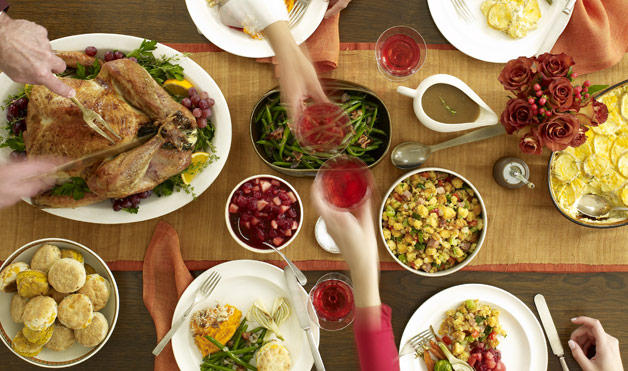 It is possible to stick to your goals and still enjoy the holidays…
I'm so excited to share this with you, you guys! I've created an online video workshop called:
Holiday Survival Tips for Your Real Food Lifestyle
I put a lot of my personal experiences into this content, sharing with you my tips and tricks for staying on track, all while fitting in as comfortably as possible (no, we're not talking about exercise). It is designed to inspire you, getting you thinking ahead, and prepare you for a healthy holiday without the dreaded deprivation or regret.
Have you given up certain foods lately for your health and wellbeing?
Have you removed foods from your diet because of food intolerances?
This workshop is for YOU!
Do you want a sneak peek?
Head over to this preview page so you can watch my 4 minute introduction video. I'll tell you all about who it's for, and what you can expect to see in the workshop.
And it's only $10! Included is a 14-day access pass to the members-only video platform, online, where you can view the 27 minute workshop video as many times as you wish! You also get a variety of PDF's to download so that your workshop experience is full of take-home advice, and actionable tips.
The timing couldn't be more perfect so you can be prepared for all the food and festivities happening this week!

…already know you want in? Head over to register right here and select "Holiday Survival Tips".

Update: I am exploring different ways to get this information to you. In-home workshops, at your local community center, or in your office building.
What you can expect during these presentations:
I'll walk you through a slideshow presentation, guiding you through the American food system, and arming you with the defenses you need to promote longevity. If you're tired of the dieting world, and all of the conflicting advice, this class is perfect for you! I will simplify our food system, giving you the tools to decide what's best for you and your body. Setting aside all dogmatic principles, and even conventional wisdom, we will look to our ancestors and evolutionary past to determine what foods will help us thrive!
Email: [email protected] with questions or to reserve your spot.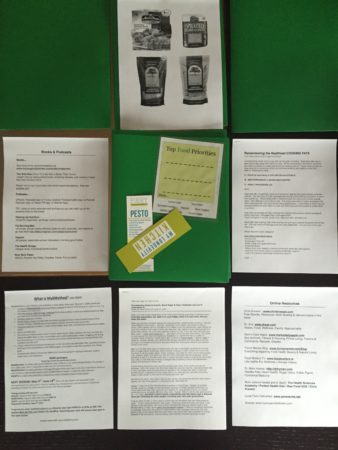 Topics include…
Why are we so confused about what to eat? Where did we go wrong?
The rise of modern disease in relation to modern agriculture
How can grains and legumes be dangerous or prepared to be healthful
What chemicals are lurking in our foods
Sugar and it's many aliases.
Issues with Conventional Meat & Dairy
FDA & USDA's lack of standards
Choosing the right fats for different cooking temperatures in order to avoid cancer-causing free radicals
Embracing traditional superfoods
What foods are worth the extra money
Signs of food intolerances
Why the rise of food intolerances?
Defining your personal food priorities
Where to learn more (my favorite books and podcasts)
And so much more!
Email [email protected] to RSVP
Private & Corporate Presentations available for booking. Contact Marisa Moon: [email protected]
Click here to view posts from June, 2016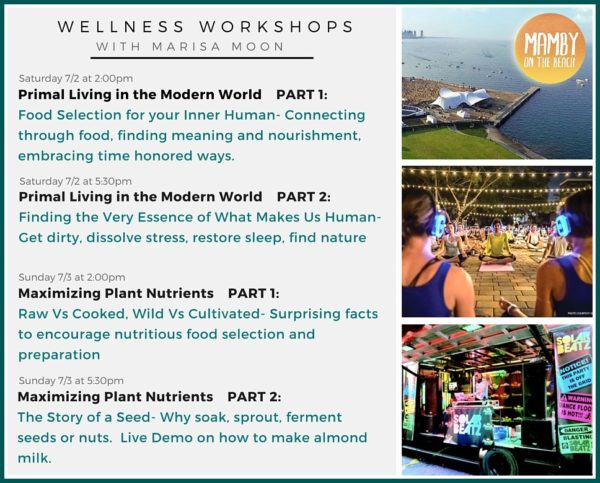 This Summer I was speaking live at this innovative Chicago festival on the beach! Comment below if you're interested in these topics but could not attend. I may make these presentations available for download in the future.

Read more about these workshops and the entire event here.
---
Meetups…
Stay tuned for 2018 Meetups
The following are meetups that took place in 2016 and 2017: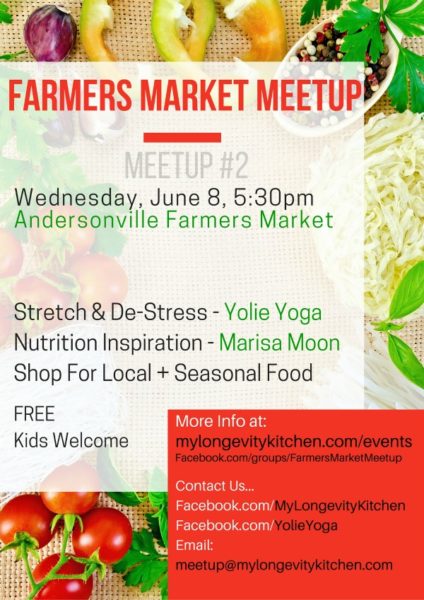 Join us for a monthly Farmers Market Meetup as we visit a new farmers market each month! This meet-up is great for anyone in Chicago and the surrounding suburbs, who wants to get outdoors, stretch your muscles and practice some basic yoga; discuss current food trends and get inspired to eat more nourishing foods; explore the farmers markets and buy your food from local growers.
Here's What You Can Expect:
*Welcoming Refreshment such as purified water infused with essential oils or fresh fruit
*Welcoming Speech from Marisa Moon regarding nutrition headlines and inspirational trending topics
*Aromatherapy Spray to help center our thoughts
*15 minute Standing Stretch-Yoga Routine led by Yolie Carerra of Yolie Yoga
*Closing talk with Our Favorite Picks & Recommendations for your farmers market haul that day
*Try This at Home Tips, including one nutrition tip of the month and one Breathing/Stretching tip.
*Break away and enjoy the farmers market shopping experience at your own leisure.
No Yoga Experience Needed
No Yoga Mat needed unless you'd like to deepen the poses.
EXACT Meetup location is announced with photos in the Farmers Market Meetup Facebook Group discussion. We're meeting on the corner of Ashland and Berwyn where the market "ends", right under the street signs at 5:30
Invite your Friends & Family!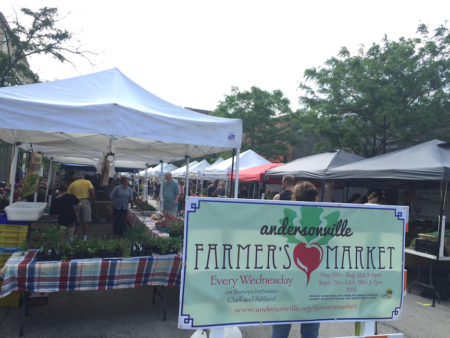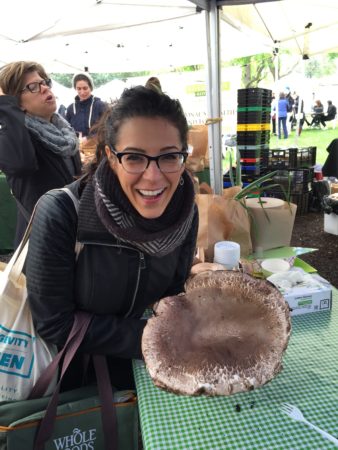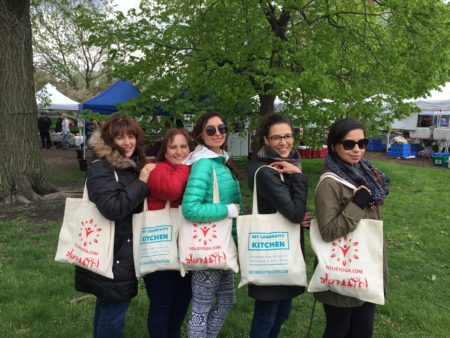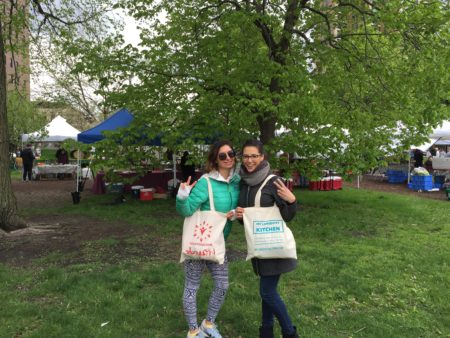 SaveSave
SaveSaveSaveSave
SaveSave