Music and wellness join forces for an unparalleled Chicago experience… 
Have you heard? 
This year at Mamby on the Beach, I will be presenting some thought-provoking concepts on wellness and nutrition during these live wellness workshops on Saturday, July 2nd; and Sunday July 3rd(see schedule below). 
Times are changing, and music lovers are uniting to share more than music.  They are searching for inspiration, enlightenment, and connection.  My friends over at Mamby on the Beach, a lakeside music festival in Chicago, are broadening the possibilities for festival goers by introducing the wellness stage.  Here, attendees will find experiences ranging from Silent Yoga to my Primal Living & Nutrition Workshops.  I am honored to be a part of such a movement, and working hard to create content that inspires and brings meaning to those who attend.
Here's my schedule for all 4 wellness workshops: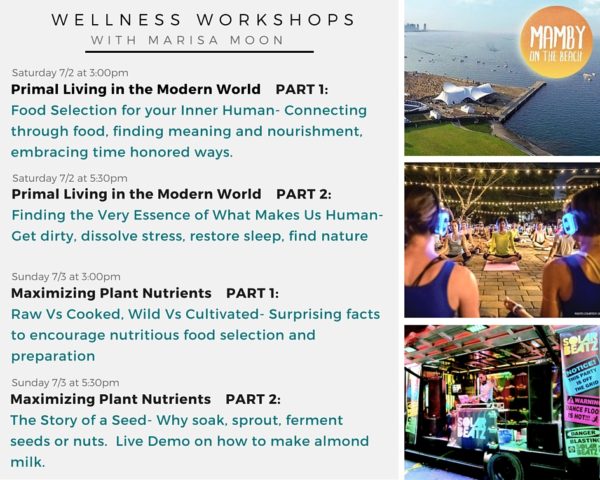 Are you interested in these topics?  With enough buzz I may try to make these workshops available for download in the future.  Comment below and let me know.
---
If you're down for some live music on the beach, and a captivating Chicago weekend, get your Mamby tickets here, and come see me!  Take a look at the musical lineup… 
---
What else is going on at the wellness stage?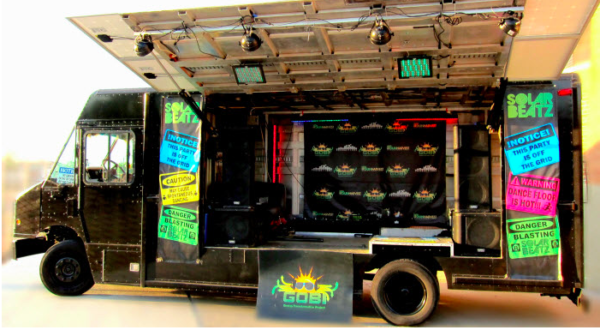 I'm pumped to announce that our stage is connected to the SOLARBEATZ music truck!  
This mobile soundstage/performance venue is a unique, thought provoking, inspirational and educational catalyst used at festivals, community events, private parties and schools to promote environmental sustainability.  A modified delivery truck equipped with advanced solar, sound and lighting technology, this "mobile spectacle" stimulates audiences and demonstrates the possibilities of clean energy by fueling an array of electronics to create an outrageous audiovisual experience all powered by the sun. To add to the audiovisual production, further steps can be taken in an event like this that can reach a lot of people who are attending. To find out more info about these services, websites like smartworksevents.com can provide a helpful place to start.
SOLARBEATZ immediately converts the Sun's powerful rays into an Earth friendly party or stores the clean renewable energy in a battery bank for use after dark. 
Audio at the SOLARBEATZ and Wellness Workshops Stage will be delivered by "Sound Off"; a Bluetooth headphone experience.  These wireless headsets let each attendee control their own volume and tune in speakers and music synergistically. 
This comes in handy for Mamby because the music is pumping from stage to stage!  This "Sound Off" experience was a hit with yoga last year at Mamby, so yoga is back and here to stay!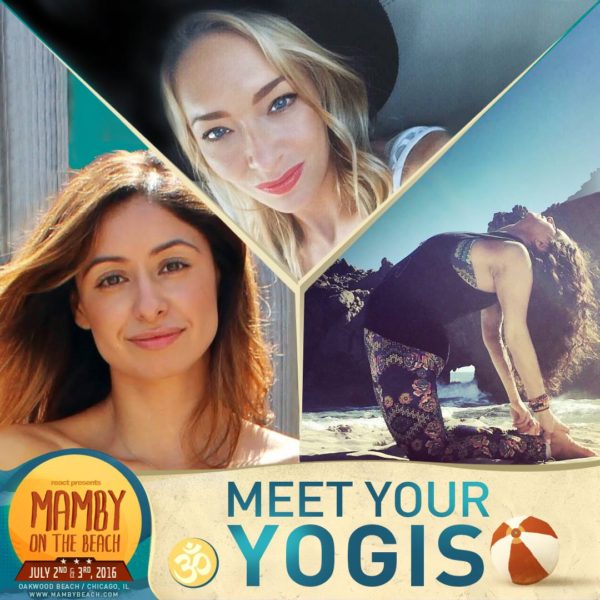 At approximately 3:30 and 7:30 each day, festival goers can join in on Yoga sessions led by the female yogis, Yolie, Shab, and Alyssa. 
Who's coming with us to Mamby!?  It's so much more than music.