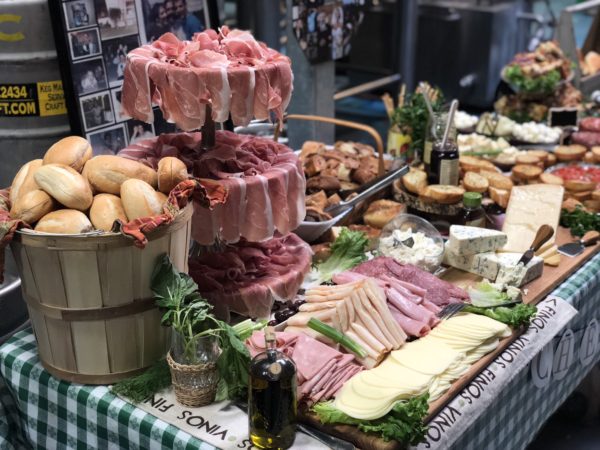 On April 7, 2018 we celebrated the 60th year my Dad is walking this planet. He has touched many lives, many hearts, and many stomachs with his Italian cooking, family values, and fun-loving attitude.
As you may already know, Italians love a good antipasti spread. Restaurants are helping this concept become more well known in the form of charcuterie boards…but we've been doing it forever; and we do it better. With months of planning, and one crazy day of execution,
I think we pulled off the most epic antipasti table ever known.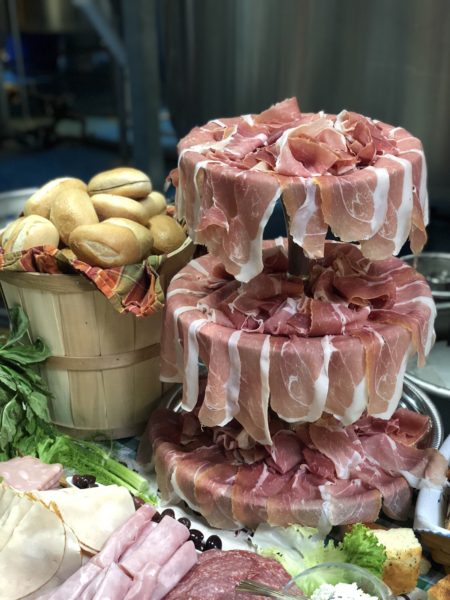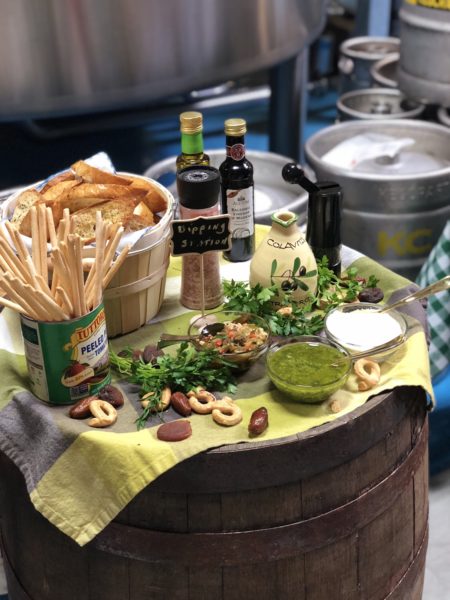 Our antipasti spread was only made possible with the help of my talented family from Elena's Cucina, Alta Villa Banquets, and Orlando Imports.
P.S. If I can go gluten free in a family like this, then anyone can do it. I brought my own cassava crackers, and my cousin made me some super-bomb gluten-free pizza.
I come from an incredible line of Italian cooks, and it's time I share with you some of the best Italian food you'll ever find in the Chicagoland area. Sadly, if you're not from around here you can't use these, so you'll have to find the best catering options in your area. But, that shouldn't be too hard. There's great food all over the place if you know where to look.
---
The following is a list of Chicagoland's best Italian catering & food businesses you don't want to miss!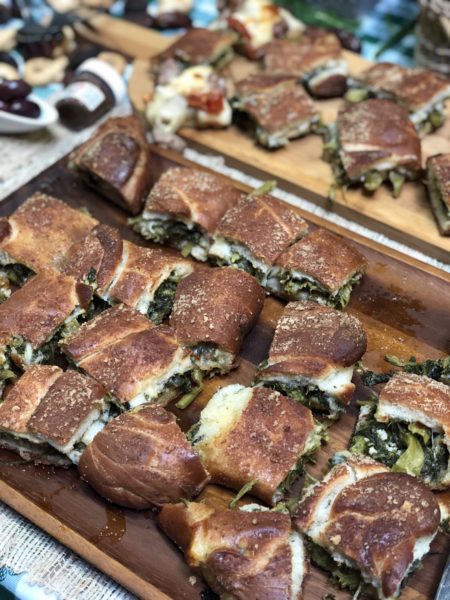 Elena's Cucina is a mouth-watering Italian catering kitchen, in Roselle, Illinois; named after my favorite cook in the world, Zia Elena-that's how we say Aunt in Italian. Elena's Cucina is family owned & operated, and they're cranking out some mind-altering specialties like her focaccia breads that have a cult following. Find my cousin Mario, Elena's son, at the following Chicagoland farmers markets selling the famous Italian pizzas and specialty desserts all made from scratch:
Wednesdays: Elmhurst Farmers Market, June-Oct, 7am-1
Thursdays: LaGrange Farmers Market, May-Oct, 7am-1
Fridays: Schaumburg Farmers Market, June-Oct, 7am-1
Saturdays: Downers Grove Market, May-Oct, 7-12:30
Focaccia goes quick, so get there early!
And take note that they were happy to make me a gluten-free pizza that gave me all the feels I can remember from my days eating that glorious focaccia.
Attention all Chicagoland food business owners: Orlando Imports is the best wholesale resource for authentic Italian foods all made the old-world way. My cousin Nick Ruggiero is your guy, and you can order with him by emailing [email protected]. Thank you Nick, and Orlando Imports, for getting us the Prosciutto Cotto, Ricotta, Bocconcini, and Soppressata.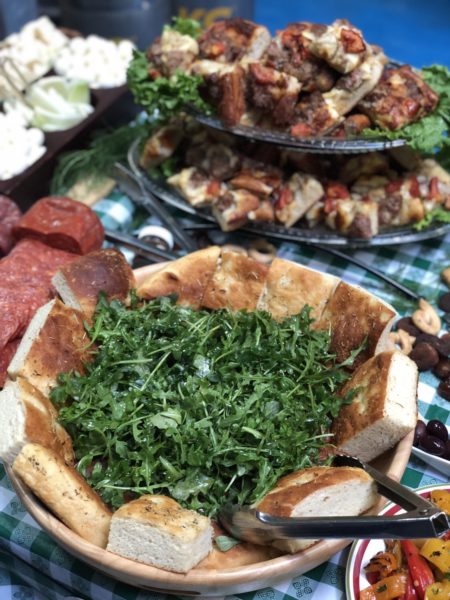 Almost every family party is celebrated at Alta Villa Banquest, owned by my lively grandfather-Nonno Enzo. Alta Villa helped us pull together all of the loose ends on our epic antipasti table by providing their fluffy classic focaccia bread, massive trays of fresh fruit salad, serving utensils and more. Alta Villa is known for their incredible banquet food, holiday buffets, and affordable prices. Check out how beautiful everything looked for my wedding there: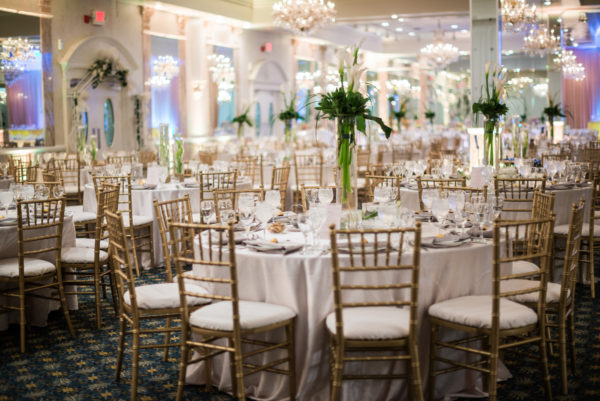 I am so blessed to have such talented, generous, and wonderful family in my life. I hope you enjoyed seeing how we throw an awesome party.
Oh, and how could I leave without telling you about the gelato service we got from Black Dog Gelato.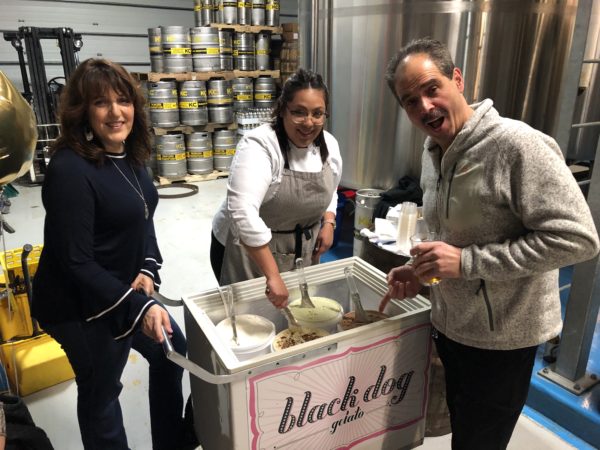 Share this article with anyone in Chicago who loves great food! And anyone who wants to see the most epic antipasti table ever.