No time to read the full post? Listen here to the audio version: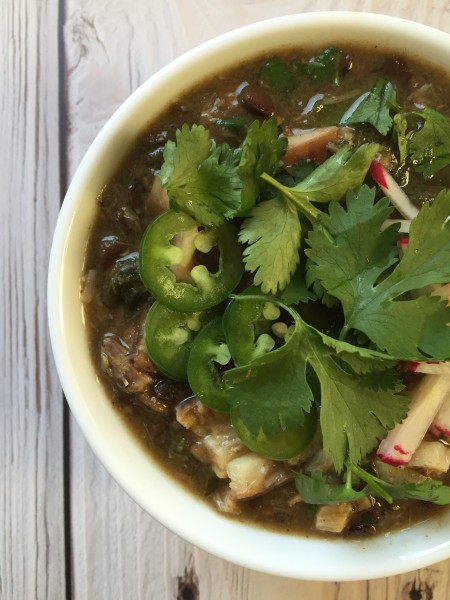 If you love tangy lime, cilantro, and a warm bowl of chili (who doesn't?), you'll love this spicy green chili that's packed with leafy greens, protein, and gusto! The weather has been teetering in and out of single digits here in Chicago & Indiana, and now it's freezing rain and yuck. I could seriously eat soup or chili Every. Single. Day. Did I tell you this is a slow cooker chili recipe? Ahhhhh, the beauty of convenience (especially when you're in hibernation mode).
My Inspiration…
This is a recipe from the exclusive E-cookbook I created for the My6Method fitness participants. I have to start swapping out old recipes for some new ones, so I thought I should finally share one with YOU!
What's My6Method, you ask? It's a rewarding health coaching program where people participate in a 3 or 6-week diet and lifestyle overhaul guided by the personal trainer and former fitness competitor named Adrienne Hanover. Adrienne and I have been long-time friends; she was even a bridesmaid in my ridiculously large weddingd Adrienne has successfully led hundreds of clients through fat-shedding transformations with her dairy-free, alcohol-free, low sugar, low grain diet program because she does things differently. She critiques their food journals twice a week with some real talk, compassion, and expert advice; she provides you with an extensive manual to guide you through her recommendations and how to balance your macros depending on your specific fitness levels; she takes before and after pics for recording your progress, and of course she provides you with endless fitness ideas and inspiration. You don't even have to live in the area; you can do everything online! Check out her website here. Another cool thing she does with the program is to provide a community for challengers to share their motivations, questions, and concerns together in a Facebook group where Adrienne and I both get involved. Adrienne came to me in late 2015 asking if I'd like to partner up with My6Method because she knew we were on a similar path with health and nutrition, and more importantly, she wanted help creating exclusive recipes for anyone who signs up. That's where this recipe comes into the picture. I made a 60 page full color e-book with breakfast lunch and dinner ideas, all for the M6M participants. Since the release of the cookbook I have added new recipes every season! Eventually I can share some of my older recipes with you, just like this codfish chili!
I don't think people make seafood chili often enough. Or ever. I made this recipe because I wanted to show people three things: how effortless a seafood meal can be, how and why you'd want to introduce sprouted lentils into your diet, and how to pack a ridiculous amount of veggies into one meal for the whole fam-assuming your family is like mine and loves flavor explosions and spicy food. Who's with me? And if you're traveling to places like California you may want to research the best places to eat in san francisco for seafood and get your fill there. No one is cooking on vacation!
---
Longevity tips…
Sprouted Lentils:
The key to making the healthiest chili here is to use SPROUTED green lentils. Sprouted lentils are just lentils that are prepared the old-fashioned way (make note that sprouted lentils are probably the most nutritious and safest legume to eat). Really they are soaked lentils, maybe sprouted like the video, but most-importantly they are soaked for several hours before cooking. Why? All beans, legumes, grains, nuts, and seeds contain anti-nutrients that are toxic to all mammals when consumed regularly for long periods of time; especially when they are hastily prepared. Some of these anti-nutrients include phytic acid, which I go into detail about in my last post called "The Truth About Overnight Oats", and lectins, which we'll discuss now…
Lectins are a category of plant chemicals that are concentrated in the seed of the plant, which is the actual lentil in this case. Seeds produce certain lectins to protect themselves from harm (insects, microorganisms, and UV rays), and many of the toxic lectins damage our intestinal tract as they pass through our system undigested. We cannot break them down in our body, and they trick our cells into incorporating them into normal cellular functions. Because of this, long-term lectin consumption often leads to leaky gut, Irritable Bowel Syndrome (IBS), heartburn, migraines, allergies, arthritis, and eventually autoimmune diseases like fibromyalgia or Hashimoto's thyroiditis. Yes, conditions like fibromyalgia can be managed with some of the treatments offered at https://www.everydayoptimalcbd.com/product/fibromyalgia-relief-cbd-capsules-25mg-cbd-oil, but we should still be doing all we can to prevent the problem from getting worse. Whilst CBD is useful in easing symptoms, some may prefer to use marijuana itself instead of a cannabinoid. If this is a choice people make, they must do their research on sites like https://fatbuddhaglass.com/collections/bubblers. Some of the most common reactions include gas and bloating-symptoms we consider normal and just live with. Do you ever wonder where the gas and bloating is coming from? Do you believe it is something you can actually control, and avoid? You can.
A key way to avoid these consequences, and promote long-term health, is to switch to sprouted legumes, nuts, seeds, and grains (fermented grains are even better; but grains are complicated and I am not ready to get into it. Eat grains sparingly or read this to learn more). It's extremely important to consider this change for whichever foods in this category you eat most often. For instance, if you eat a lot of bread, pasta or treats, read that article I just linked to above to learn how you can possibly make them a health food; if you eat a lot of nuts then start buying sprouted/soaked nuts or make your own; if you eat a lot of beans, listen up and I'll tell you what to do below. If you're not willing to spend more on brands that sprout them for you, then you should try doing it yourself…the old-fashioned way. And if you're not willing to do either then you can join the massive Paleo camp who generally avoids all legumes and grains. Forever. Doesn't sound fun does it? So here's how you can enjoy lentils, broken down into three categories from the best-most nutritious way, to the least sufficient way:

Best
Soak your own green lentils using this method:
1/2 cup green lentils, 1.5 teaspoon vinegar or lemon, cover with warm water by 2 inches and cover the bowl with a kitchen towel. Leave the bowl in the unheated oven, or a warm place, for 3 to 7 hours. Rinse well, and cook as directed in this recipe or any recipe which includes lentils (bonus points if you cook in a Instant Pot IP-LUX60 V3 Programmable Electric Pressure Cooker, 6Qt, 1000W (updated model)
" target="_blank">pressure cooker because that destroys the lectins even further).
OR
Buy from one of these two brands who do all the work for us:
Eden Foods – Eden Organic Foods is a brand of canned beans that actually prepares them properly by soaking for hours, and slow cooking with the addition of kombu seaweed which helps to break down the gassy sugars even more. I find them at my local whole foods market, and they make all different types of canned beans. You can also buy them online, by the case, on Amazon
TruRoots – I am sorta in love with TruRoots. They make sprouted quinoa, brown rice, lentils and mung beans. I use them all. You get 8 servings in one bag, or enough for two recipes like mine, and all for $4-$6 per bag. Save big on Thrive Market, or find them at your local Whole Foods Market or other natural grocer (always call ahead and ask so you don't waste your time hunting for these items). Whole Foods is literally a saviour for me; no wonder people want to expose their brands to be recognised through a whole foods vendor portal on RangeMe.
Better
Just cooking your dry lentils in a Instant Pot IP-LUX60 V3 Programmable Electric Pressure Cooker, 6Qt, 1000W (updated model)
" target="_blank">Pressure Cooker will significantly reduce the lectins (same goes for any legume). Pressure cookers are AHHHMAZING! Especially ones like Instant Pot IP-LUX60 V3 Programmable Electric Pressure Cooker, 6Qt, 1000W (updated model)
" target="_blank">the instant pot that I'm linking to all the time. I went with my gut and purchased one for my bro and his girlfriend, and boy did I score on that one. They used it three times in two days! It's a life saver, fool-proof pressure cooker, rice cooker, and slow cooker all in one. You can even brown your food and reduce sauces all in the same machine. THE BEST!
Least Sufficient
Bring your dry lentils to a simmer in purified water with a couple teaspoons of vinegar or lemon. Once simmering just dump out the water and start again. Slowly cook them as usual, low and slow though, and give it time to break down. Eat your un-soaked/un-sprouted legumes and lentils sparingly, and you'll be fine. NOTE: If you have symptoms of IBS, leaky gut, or autoimmune disease, I highly suggest staying away from legumes and grains unless they are properly prepared.
Wild-caught seafood: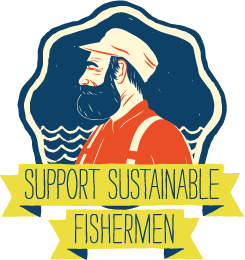 It really does make a difference when eating wild-caught seafood versus farmed seafood. I'm not going to go too deep into it here, but it's important to understand that no matter the environment they are farmed in, the nutrition is drastically different than that from wild-caught fish. Fish, which were always caught wild throughout human history, are now farmed and confined, being fed a constant diet of pellets made of cornmeal, soy, and canola oil-even medications and coloring agents needed to reach a desirable profit; and many of them are contaminating our oceans, breeding with wild fish, and changing the future for local wildlife and the entire surrounding habitats. Seek out wild-caught fish whenever possible, especially from Alaska and with a label indicating sustainable practices. The only exception is for oysters, mussels and clams. To my understanding, the farm raising of these sea creatures does not lessen the nutrition or impact the environment negatively.
Wild-Caught codfish fillets are often on sale by me in the freezer section of Whole Foods Market, and I think it's a great fish for stews, curries, and bold flavors. Keep an eye out for prices ranging from $8-$15 per pound because that is an awesome price! Stock up on these frozen fillets.
Swiss chard: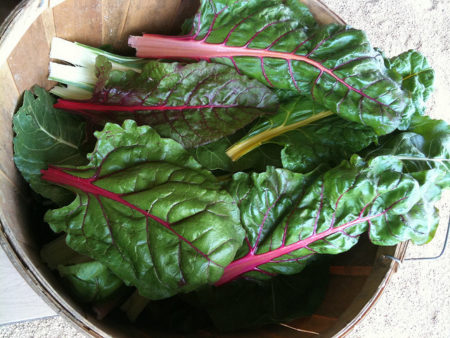 You'll find it hard to believe that almost an entire bunch of swiss chard is hiding in this chili. Have you used swiss chard yet? It's much more tender than Kale, and also has a more mild flavor like spinach. Funny thing is that my vibrant, 83 year old, Italian grandpa asked me if I wanted all of his swiss chard from the farm because it was "too sweet" for him. I wouldn't usually describe swiss chard as sweet, but really he means it's not bitter at all like he prefers his greens-so there you go, it's sweet. You might just fall in love with it. You'll see all types of varieties at the market, like Rainbow Chard. The stems are very vibrant colors! Feel free to use whichever you like, and if you see organic then get it! Leafy greens are sprayed with some of the most toxic chemicals on the farm, or they are prone to illegal chemical residues left in the soil; all of which are dangerous to our nervous systems. Read more about this, and other "Dirty Dozen PLUS" foods at ewg.org.
---

It's Time to Cook…
Defrosting frozen fish. After making this many times with frozen fillets, just throwing the frozen fillet in the slow cooker, I decided it tastes the cleanest and best when you defrost the fillets first and pat them dry before slow cooking. To defrost your fillets just put them in a sealed plastic bag, inside a bowl in the sink, and run some cool water over them until they are defrosted (takes anywhere from 10-20min). You can save water by just soaking them in a bowl of water, and changing the water once or twice over 30 minutes.
Be sure to get some of the superior salsa verde I recommend in the recipe, or buy some from a local Mexican store or grocer. When using store-bought salsa verde, read the labels to be sure it doesn't contain any toxic oils like canola, soybean, cottonseed, or even sunflower seed oil.
This chili is freezer safe, so go ahead and freeze your extras!
References:
https://www.ncbi.nlm.nih.gov/pubmed/17668065
https://marksdailyapple.com/where-do-legumes-belong-in-the-primal-eating-plan
www.westonaprice.org/health-topics/putting-the-polish-on-those-humble-beans
Marisa Moon of My Longevity Kitchen is a participant in the Amazon Services LLC Associates Program, an affiliate advertising program designed to provide a means for sites to earn advertising fees by advertising and linking to awesome products they recommend from amazon.com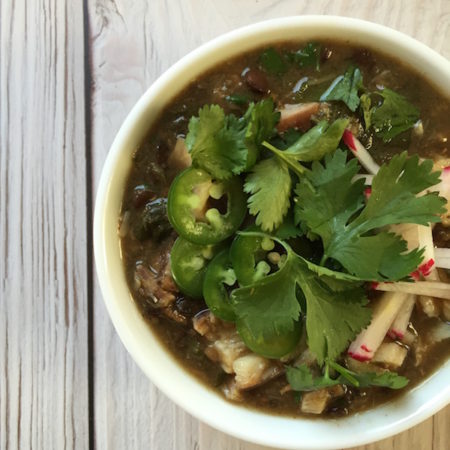 Codfish Green Chili with Swiss Chard & Sprouted Lentils
2017-01-13 14:02:17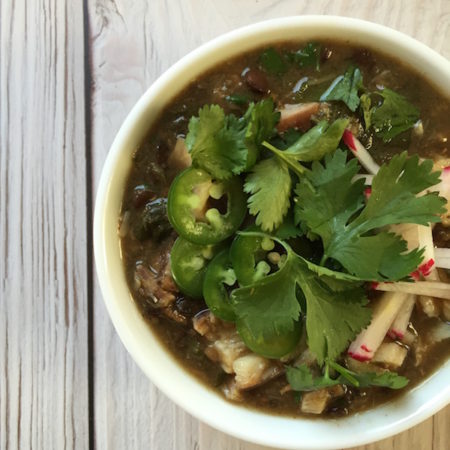 Serves 4
Sprouted Lentils are one of the most nutritious and easy-to-digest legumes on the planet. Try your green chili with plenty of swiss chard, no one would even suspect, tangy salsa verde, and flakey codfish.
Ingredients
2 Cups LOW SODIUM CHICKEN or VEGGIE STOCK
1 Bottle of SKY VALLEY brand VERDE SAUCE (2 Cups any Salsa Verde)
1.5 teaspoons FINE SEA SALT
1.5 teaspoons GROUND CUMIN
1.5 teaspoons CHILI POWDER
½ teaspoon GARLIC POWDER
1 teaspoon GROUND BLACK PEPPER
1 Cup TRUROOTS brand SPROUTED GREEN LENTILS (1 cup dry lentils)
6 Cups FRESH ORGANIC SWISS CHARD or RAINBOW CHARD (up to 1 bunch), stems and leaves chopped small
1 pound WILD-CAUGHT CODFISH, fresh or frozen fillets defrosted
1 large Handful of FRESH CILANTRO OR FLAT PARSLEY, chopped
Juice from ½ a FRESH LIME
Optional Garnishes
Diced Fresh Jalapeño, Scallions, Cilantro, Thinly Sliced Radish, or Pico De Gallo, even cultured-cream or sour cream for those that can tolerate dairy.
Instructions
Fill the slow cooker with CHICKEN STOCK, the VERDE SAUCE, and ALL OF THE SPICES. STIR.
Add the GREEN LENTILS, the chopped SWISS CHARD, and STIR again.
Add the defrosted CODFISH FILLETS right on top of everything, and set the slow cooker on HIGH for 4.0 Hours OR LOW for 8 Hours
Once the cooking is complete, stir in the CHOPPED FRESH CILANTRO OR PARSLEY, and LIME JUICE. You'll be breaking up the fish into small pieces and stirring it right in!
Garnish each serving and enjoy!
Notes
See blog post for soaking, sprouting, instructions for lentils. I even tell you where to buy them.
My Longevity Kitchen https://mylongevitykitchen.com/